Topic Resources
What is acute pancreatitis?
Pancreatitis is inflammation (swelling) of your pancreas. Your pancreas is an organ in your upper belly that makes juices that help you digest food. Your pancreas also makes insulin, which helps control your blood sugar.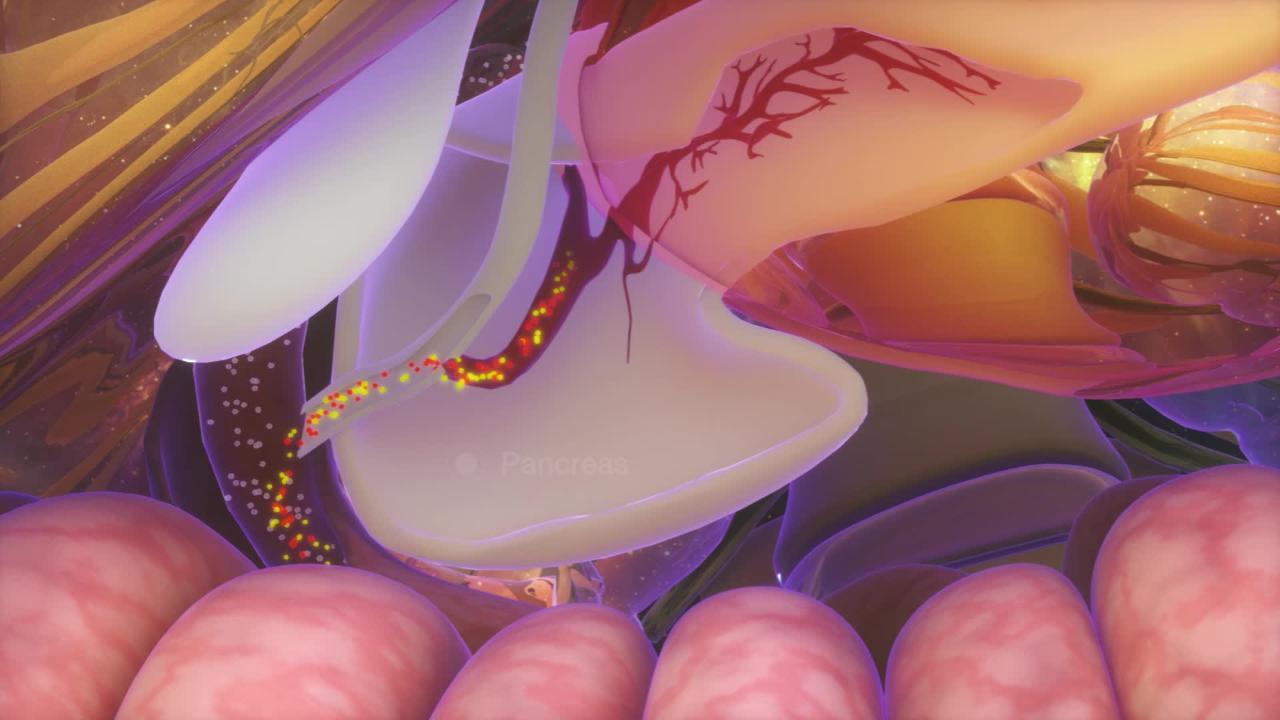 What causes acute pancreatitis?
The main causes of acute pancreatitis are:
Gallstones can leave your gallbladder and get stuck where the drainage tubes from the gallbladder and pancreas join together. These stones block digestive juices from getting out of the pancreas.
Drinking too much alcohol for many years damages your pancreas. The more you drink and the longer you drink, the more likely you are to get pancreatitis.
The many other, less common causes of acute pancreatitis include:
Certain medicines or hormone (estrogen) treatments

High levels of fats in your blood

A type of pancreatitis you can inherit
What are the symptoms of acute pancreatitis?
Severe pain in your upper belly that sometimes you also feel in the middle of your back
You may also have symptoms such as:
Feeling sick to your stomach and throwing up
If your pancreatitis is very severe, you may get more serious problems, such as:
Damage to your other organs, such as your lungs or kidneys

Infection of the pancreas

Forming a fluid-filled sac in your pancreas (pseudocyst)
How can doctors tell if I have acute pancreatitis?
Doctors do tests, including:
If your doctor suspects gallstones, you might also have other tests such as:
How do doctors treat acute pancreatitis?
Doctors treat mild pancreatitis using:
A short stay in the hospital

Fasting (not eating at all) for 2 to 3 days to rest your pancreas
Doctors treat more serious pancreatitis using:
Fasting for a few days or up to several weeks (you get nutrition through a tube into your vein or through your nose and into your stomach or intestine)

Medicine in your vein for pain and feeling sick

Sometimes, a tube through your nose into your stomach to take out fluids and air

Medicines to lower your stomach acid

Oxygen or a ventilator if you're very ill

Antibiotics for any infections

Surgery to remove some of the diseased pancreas or other procedures if needed, such as to open the pancreatic duct or remove a gallstone
VIEW PROFESSIONAL VERSION