Topic Resources
There are many tools of prevention, including the following major tools:
Establishing a healthy lifestyle, which includes habits such as wearing a seat belt, eating a healthy diet, getting enough physical exercise, wearing sunscreen, and not smoking

Following recommendations for screenings Screening There are many tools of prevention, including the following major tools: Establishing a healthy lifestyle, which includes habits such as wearing a seat belt, eating a healthy diet, getting enough... read more so that disorders such as high blood pressure and cancer are detected early

If people are at high risk of developing certain disorders (such as atherosclerosis) or have such a disorder, taking drugs as recommended to prevent the disorder from developing or worsening (preventive drug therapy, also known as chemoprevention)
Preventive drug therapy includes cholesterol-lowering drugs to prevent atherosclerosis, aspirin to prevent heart attacks or strokes, tamoxifen to prevent breast cancer in women with increased risk, and antihypertensive drugs to reduce blood pressure and prevent strokes.
Did You Know...
Eating a healthy diet, exercising regularly, and stopping smoking help prevent all three leading causes of death in the United States (heart disease, cancer, and stroke).
Healthy Lifestyle
Lifestyle and disease are clearly linked. For example, eating an unhealthy diet Diet Atherosclerosis is a condition in which patchy deposits of fatty material (atheromas or atherosclerotic plaques) develop in the walls of medium-sized and large arteries, leading to reduced or... read more
(high in calories, saturated fats, and trans fatty acids), not exercising regularly, and smoking increase the risk of developing heart disease, cancer, and stroke—the three leading causes of death in the United States. Changing unhealthy lifestyle habits can help prevent particular disorders and/or improve fitness and quality of life. Talking with doctors and other health care practitioners can help people make good decisions and establish healthy habits. However, establishing and maintaining a healthy lifestyle can be done only by the person. Consistently eating a healthy diet and getting enough exercise are difficult for many people, but people who do so reduce their risk of developing serious disorders and often feel better and have more energy.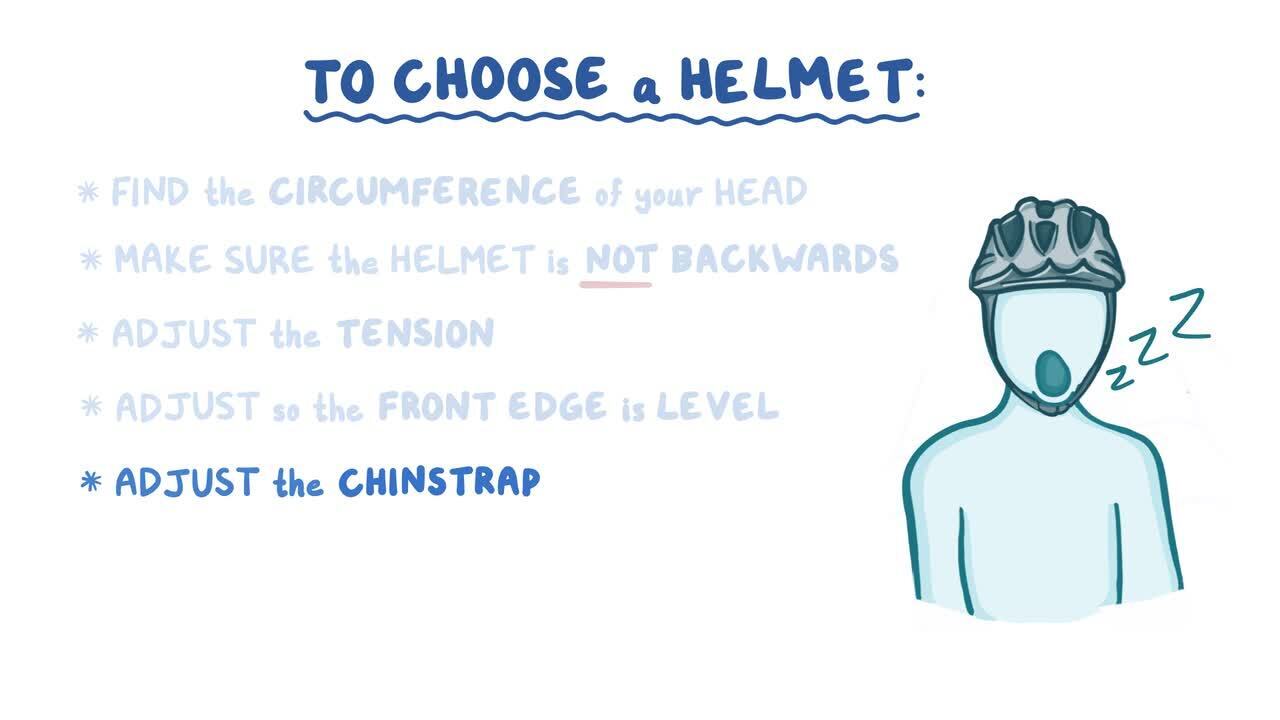 Healthy eating habits Diet Coronary artery disease is a condition in which the blood supply to the heart muscle is partially or completely blocked. The heart muscle needs a constant supply of oxygen-rich blood. The coronary... read more
can help people prevent or control disorders such as high blood pressure, heart disease, diabetes, osteoporosis, and certain cancers. Recommendations include
Limiting the amount of fat in the diet, for example, by choosing low-fat dairy foods, skinless poultry, and very lean meat

Reducing consumption of saturated fats Fats and avoiding trans fatty acids and instead eating foods that contain healthier fats, such as omega-3 acids, present in certain kinds of fish

Limiting calories to maintain recommended body weight ( see Table: Body Mass Index (BMI) Body Mass Index (BMI) )

Limiting the amount of salt consumed

Getting enough calcium and vitamin D (in the diet or in supplements)
Physical activity and exercise Benefits of Exercise Regular exercise makes the heart stronger and the lungs fitter, enabling the cardiovascular system to deliver more oxygen to the body with every heartbeat and the pulmonary system to increase... read more can help prevent obesity, high blood pressure, heart disease, stroke, diabetes, some types of cancer, constipation, falls, and other health problems. The best routine includes moderate physical activity for a total of 150 minutes per week, or vigorous aerobic activity for 75 minutes per week (or a combination of the two). Exercise periods should be at least 10 minutes long and ideally spread throughout the week. However, getting even a little bit of exercise is much better than none at all. For example, people who can devote only 10 minutes to physical activity a few times per week may still reap important benefits, particularly if the exercise is vigorous. Walking is one simple, effective exercise that many people enjoy. Certain types of exercise can also target specific problems. For example, stretching improves flexibility, which can help prevent falls. Aerobic exercise may decrease the risk of heart attacks and angina.
Safe sex practices Overview of Contraception Contraception is prevention of fertilization of an egg by a sperm (conception) or prevention of attachment of the fertilized egg to the lining of the uterus ( implantation). Contraception (birth... read more remain important. Key safe sex practices are avoiding risky sex partners and remaining mutually monogamous. People who have more than one sex partner can greatly reduce their risk of contracting a sexually transmitted infection by correctly using a latex condom every time they have sex ( see Prevention Prevention Sexually transmitted infection (STI) refers to an infection that is passed through blood, semen, vaginal fluids, or other body fluids during oral, anal, or genital sex with an infected partner... read more
). People who are allergic to latex can use other kinds of condoms.
Limiting alcohol use Alcohol Use Alcohol (ethanol) is a depressant (it slows down brain and nervous system functioning). Consuming large amounts rapidly or regularly can cause health problems, including organ damage, coma,... read more is important. Although small amounts of alcohol, particularly red wine, may have some health benefits, drinking more than moderate amounts (for example, 1 to 2 drinks per day, possibly less for women) is often harmful. Each drink is about 12 ounces of beer, 5 ounces of wine, or 1.5 ounces of more concentrated liquor, such as whiskey.
Injury prevention plays a major role in maintaining a healthful lifestyle. People can lower their risk of injury by taking certain precautions, such as wearing appropriate protective equipment.
Vaccination
Systematic and extensive research has found no link between vaccines and other serious side effects such as autism. Reports that vaccines cause AIDS or sterility are urban legends and have no factual basis. Refusing vaccination to avoid side effects increases the risk of getting an infection, which is a much greater threat to health than are possible side effects of vaccination.
Did You Know...
Vaccinations can benefit people other than those receiving the vaccine.
Children and adolescents, older adults, and people whose immune system is impaired are often the most vulnerable to developing vaccine-preventable infections. They are also often the most vulnerable to developing serious symptoms from these infections. For example, whooping cough (pertussis) tends to cause severe symptoms in infants but can be as mild as a cold in older, otherwise healthy people. Although it is most important to vaccinate the most vulnerable people, vaccinating other people is also important. Doing so prevents illness in the vaccinated person and also reduces the number of people in the community who could develop and thus transmit infection to more vulnerable people. Thus, deaths and serious complications in the community are reduced by vaccinating as many people as possible. This effect is called herd immunity.
Screening
Screening programs have greatly reduced the number of deaths caused by some disorders. For example, deaths due to cervical cancer, once the most common cause of cancer death among American women, have decreased 75% since 1955. Screening can also diagnose disorders that are not curable but that can be treated before they cause too much damage (for example, high blood pressure).
Screening recommendations usually come from government or professional organizations and are based upon the best available research. However, different organizations sometimes make different recommendations. There are several reasons for this. Even the best research results are not always conclusive. Also, screening recommendations must take into account how much risk and how much expense people are willing to accept, factors that cannot be known with certainty. Thus, care should be individualized, and people should discuss screening with their personal physician to suit their individual situation.
Did You Know...
Some tests to diagnose disorders before symptoms occur (screening tests) can potentially cause more harm than good.
People might think that any test capable of diagnosing a serious disorder should be done. However, this is not true. Although screening can offer great benefits, it can also create problems. For example, screening test results are sometimes positive in people who do not have disease, and a certain number of those people then have additional follow-up tests and/or treatments that are unnecessary, often expensive, and possibly painful or dangerous.
Also, sometimes screening reveals abnormalities that cannot or need not be treated. For example, prostate cancer Prostate Cancer Prostate cancer begins in a small area of the prostate gland, an organ found only in males. The risk of prostate cancer increases as men age. Symptoms, such as difficulty urinating, a need to... read more
often grows so slowly that in older men, the cancer is unlikely to affect their health before they die from another cause. In such cases, the treatment can be worse than the disease. Another example involves using whole-body computed tomography scans to screen everyone for cancer. Such scans are not recommended because they do not have benefits (such as saving lives) that exceed the risks (such as developing disorders caused by the radiation exposure, including cancer). In addition, when people are told they could have a serious disorder, they can become anxious, which can affect health.
Because of these issues, screening is recommended only when
The person has some real risk of developing the disorder.

The screening test is accurate.

The disorder can be more effectively treated when diagnosed before symptoms develop.

The health care benefits of appropriate screening make it relatively cost effective.
Some screening tests (such as tests for cervical and colon cancers) are recommended for all people of a certain age or sex. For people at increased risk because of other factors, tests may be recommended at an earlier age or at more frequent intervals, or additional tests may be recommended. For example, a person with a family history of colorectal cancer or with a disease that increases the chances of developing colorectal cancer, such as ulcerative colitis, would be advised to have a screening colonoscopy more often than is normally recommended for people at average risk. A woman with a strong family history of breast cancer would likely be advised to be screened for breast cancer with magnetic resonance imaging (MRI) in addition to mammography.
Some screening measures are recommended for people with certain disorders. For example, people with diabetes should check their feet at least once daily for redness and ulcers, which, if ignored, may result in severe infection and ultimately amputation.
Preventive Drug Therapy
Preventive drug therapy (also known as chemoprevention) is the use of drugs to prevent disease. For such therapy to be recommended, the person must be at risk of the disorder being prevented and be at low risk of side effects caused by the drug being considered.
Preventive drug therapy is clearly helpful in, for example, prevention of infection in people with certain disorders (such as AIDS), prevention of headache in people with migraines, and many other specific situations. Although preventive drug therapy is effective only in specific situations, some of those situations are common, so the therapy is useful for many people. For example, for adults at risk of coronary artery disease or stroke, aspirin is usually recommended. Newborns routinely receive eye drops to prevent gonococcal infection of the eyes. Women who are at high risk of breast cancer may benefit from preventive drug therapy (for example, with the drug tamoxifen).
VIEW PROFESSIONAL VERSION