Topic Resources
Acute lymphoblastic leukemia is a life-threatening disease in which the cells that normally develop into lymphocytes (a type of
white blood cell
White Blood Cells The main components of blood include Plasma Red blood cells White blood cells Platelets read more
) become cancerous and rapidly replace normal cells in the bone marrow.
People may have symptoms, such as fever, weakness, and paleness, because they have too few normal blood cells.

Blood tests and a bone marrow evaluation are usually done.

Chemotherapy is given and is often effective.
In ALL, very immature leukemia cells accumulate in the bone marrow, destroying and replacing cells that produce normal blood cells, including one or more of the following:
The cancerous white blood cells do not function like normal white blood cells so they cannot help the body fight off infections.
The leukemia cells also are carried in the bloodstream to the liver, spleen, lymph nodes, brain, and testes, where they may continue to grow and divide. However, ALL cells can accumulate anywhere in the body. They can spread to the layers of tissue covering the brain and spinal cord (leukemic meningitis) and cause anemia, liver failure, kidney failure, and other organ damage.
Symptoms of ALL
Early symptoms of ALL result from the inability of the bone marrow to produce enough normal blood cells.
Other symptoms occur when leukemic cells invade other organs.
Leukemia cells in the brain may cause headaches, vomiting, stroke, and disturbances of vision, equilibrium, hearing, and facial muscles.

Leukemia cells in the bone marrow may cause bone and joint pain.

A sense of fullness in the abdomen and sometimes pain can result when leukemia cells cause enlargement of the liver and spleen.
Did You Know...
About 80% of children with acute lymphoblastic leukemia are cured.
Diagnosis of ALL
Blood and urine tests are done to detect other abnormalities, including whether leukemia cells have affected other organs.
Imaging tests may also be needed. Computed tomography (CT) or magnetic resonance imaging (MRI) is done if the person has symptoms that suggest leukemia cells in the brain. CT of the chest may be done to check for leukemia cells in the area around the lungs. CT, MRI, or ultrasonography of the abdomen may be done when internal organs are enlarged. An echocardiogram (ultrasound of the heart) may be done before starting chemotherapy because chemotherapy sometimes affects the heart.
Treatment of ALL
Other drugs, such as immunotherapy and/or targeted therapy

Rarely, stem cell transplantation or radiation therapy
Chemotherapy for leukemia
Chemotherapy is highly effective and is administered in phases:
Consolidation and intensification
Induction chemotherapy is the initial phase of treatment. The goal of induction chemotherapy is to achieve remission by destroying leukemia cells so that normal cells can once again grow in the bone marrow. People may need to stay in the hospital for days or weeks, depending on how quickly the bone marrow recovers.
Treatment of the brain usually begins during induction and may continue during all phases of treatment. Because ALL is likely to spread to the brain, treatment concentrates on treating leukemia that has spread to the brain or on preventing the spread of leukemia cells to the brain. For treatment of leukemia cells in the layers of tissue covering the brain and spinal cord (the meninges), methotrexate, cytarabine, corticosteroids, or a combination are usually injected directly into the cerebrospinal fluid, or high doses of these drugs may be given by vein (intravenously). This chemotherapy may be given in combination with radiation therapy to the brain.
Further maintenance chemotherapy, which usually consists of fewer drugs, sometimes at lower doses, usually continues for 2 to 3 years.
Older people with ALL may not be able to tolerate the intensive regimen used for younger people. In these people, gentler induction regimens alone (without subsequent consolidation, intensification, or maintenance) is an option. Sometimes, immunotherapy or a gentler form of stem cell transplantation may be an option in some older people.
During all the above phases, blood and platelet transfusions may be necessary to treat anemia and to prevent bleeding, and antimicrobials may be needed to treat infections. Intravenous fluids and therapy with either allopurinol or rasburicase may also be used to help rid the body of harmful substances, such as uric acid, that are released when leukemia cells are destroyed.
Relapse
Leukemia cells may begin to appear again (a condition termed relapse), often in the blood, bone marrow, brain, or testes. Early reappearance in the bone marrow is particularly serious. Chemotherapy is given again, and although many people respond to this repeat treatment, the disease has a strong tendency to come back again, especially in infants and in adults. When leukemia cells reappear in the brain, chemotherapy drugs are injected into the cerebrospinal fluid 1 or 2 times a week. When leukemia cells reappear in the testes, radiation therapy to the testes is given along with chemotherapy.
Acute Lymphocytic Leukemia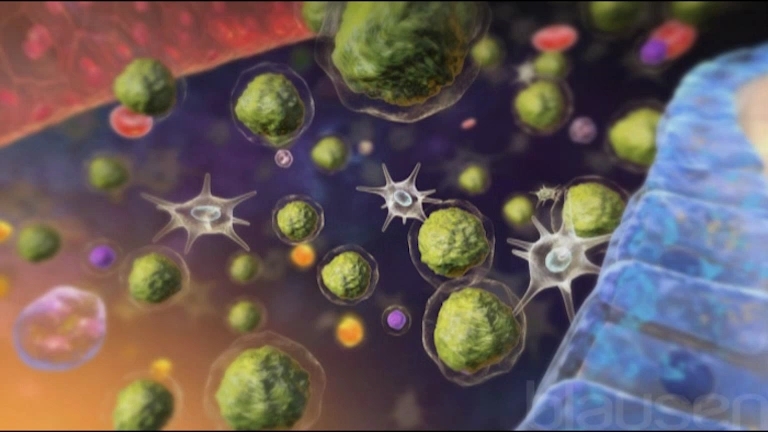 Prognosis for ALL
Before treatment was available, most people who had ALL died within months of the diagnosis. Now, nearly 80% of children and 30 to 40% of adults with ALL are cured. For most people, the first course of chemotherapy brings the disease under control (complete remission). Children between the ages of 3 and 9 have the best prognosis. Infants and older adults fare least well. The white blood cell count at the time of diagnosis, whether the leukemia has spread to the brain, and the chromosome abnormalities in the leukemia cells also influence outcome.
More Information
The following English-language resource may be useful. Please note that the MANUAL is not responsible for the content of this resource.
VIEW PROFESSIONAL VERSION