Topic Resources
Hypophosphatemic rickets is a disorder in which the bones become painfully soft and bend easily because the blood contains low levels of the electrolyte phosphate.
The Nephrons, Glomeruli, and Tubules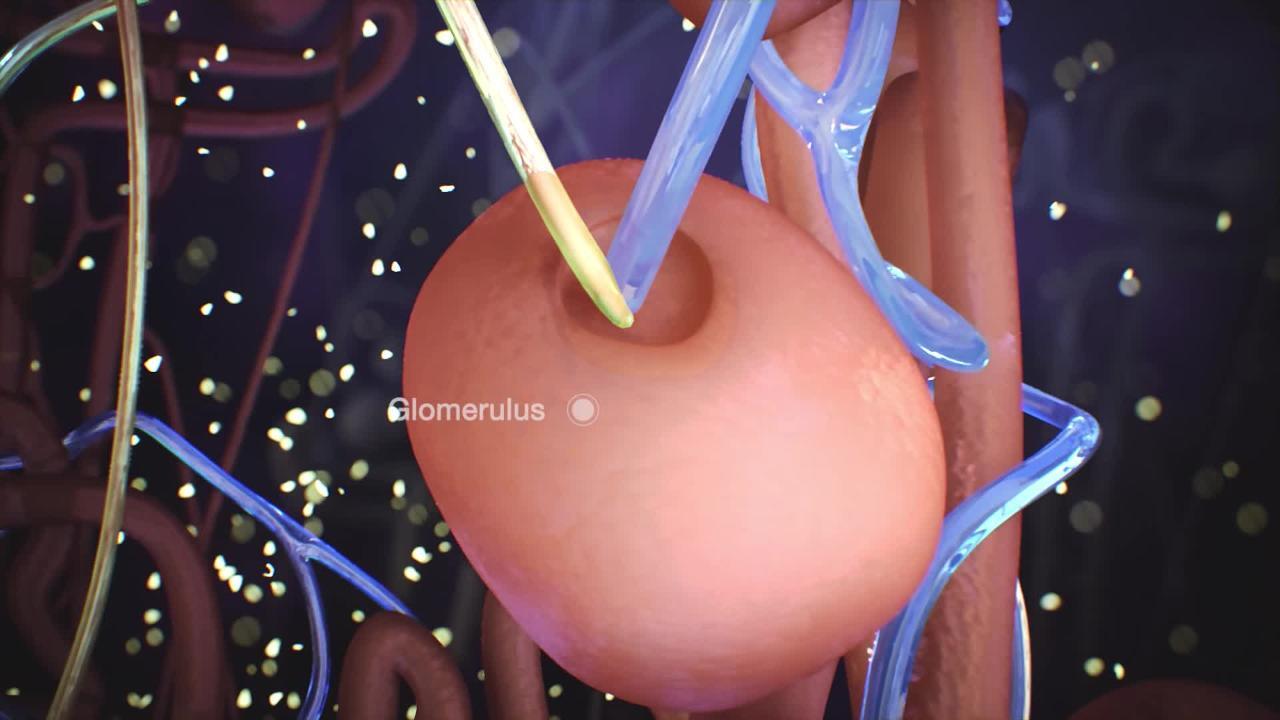 Diagnosis of Hypophosphatemic Rickets
Sometimes genetic testing
Laboratory tests show that calcium levels in the blood are normal, but phosphate levels are low.
Urine is also tested to detect the levels of phosphate that have been excreted. The phosphate levels in the urine are high.
Doctors may also take x-rays of bones.
Genetic testing can help confirm the diagnosis.
Siblings of children who are affected should have a medical evaluation, including laboratory testing, imaging tests, and sometimes genetic testing. Genetic testing also may be offered to other family members.
Treatment of Hypophosphatemic Rickets
Burosumab for the most common form of hypophosphatemic rickets

Sometimes surgical removal of tumors
Treatment of hypophosphatemic rickets is aimed at raising phosphate levels in the blood, which promotes normal bone formation.
Phosphate can be taken by mouth and should be combined with calcitriol, the activated form of vitamin D Vitamin D Deficiency Vitamin D deficiency is most commonly caused by a lack of exposure to sunlight. Some disorders can also cause the deficiency. The most common cause is lack of exposure to sunlight, usually when... read more . Taking vitamin D alone is not enough. The amounts of phosphate and calcitriol must be adjusted carefully because this treatment often leads to high levels of calcium in the blood and urine, a build up of calcium in the kidneys, or kidney stones Stones in the Urinary Tract Stones (calculi) are hard masses that form in the urinary tract and may cause pain, bleeding, or an infection or block of the flow of urine. Tiny stones may cause no symptoms, but larger stones... read more
. These side effects can harm the kidneys and other tissues.
In some adults, hypophosphatemic rickets resulting from various types of tumors lessens dramatically after the tumors are removed. If hypophosphatemic rickets does not lessen, people who have rickets caused by a tumor are given calcitriol and phosphorus.
VIEW PROFESSIONAL VERSION